The Saturday Market has been running for a month and a half now and we are having a blast! Here is a fellow vendor who purchased a customized fairy for his sister-in-law.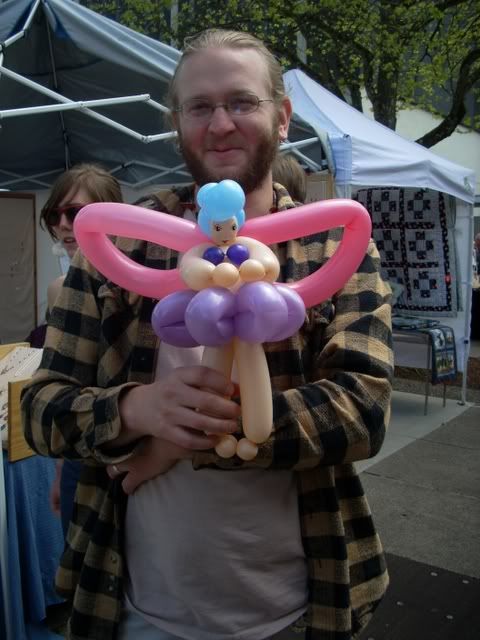 This little girl was just tickled to have our entire butterfly princess package that includes a crown, wings and a matching butterfly wand. Her sister was just as happy with a little unicorn!
The mermaid is one of our most popular designs (behind our Spiderman parody of course!) The dragon to follow is just something that I came up with at home to see what would happen!